Anyone can
make a Legacy Video
Everyone should
make a Legacy Video
Create a lifelong gift for those you love from the comfort of home
We walk you through the process of creating a 20-30 minute video where you can capture your ideas, thoughts, feelings, dreams, memories, stories, or anything you might want to share with your loved ones.
Work with a Legacy Video Coach
Our team of well-equipped Legacy Video Coaches will work with you 1-on-1 to walk you through the process of creating your precious gift!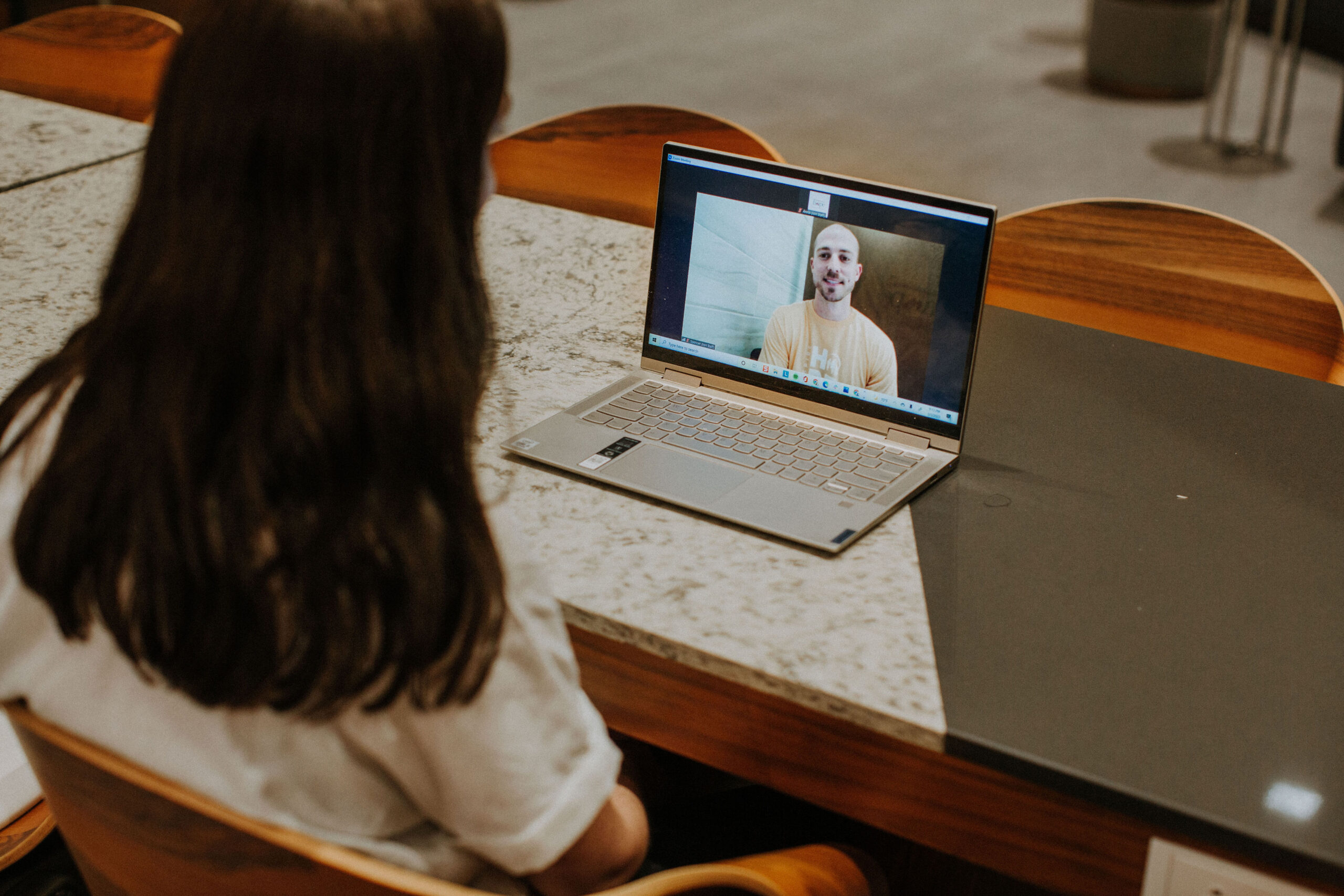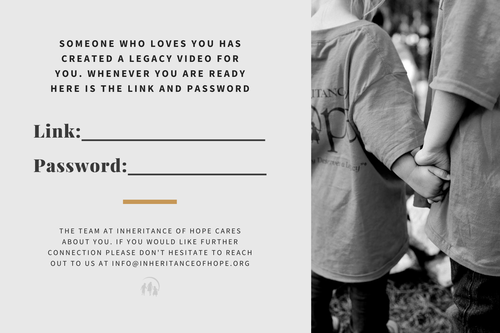 We take care of the logistics
After sitting down with your Coach and recording your video, we will handle the rest! Your video will be edited as needed, stored in a password protected place online, and you will receive specialized cards in the mail that enable you to share your video with your loved ones in a meaningful and personal way!
Jessica
"Making a Legacy Video is NOT being fatalistic, or giving up. None of us are guaranteed tomorrow, and these are things we should not be waiting for the last second to do. I would encourage people who don't have a diagnosis to make a video."
Stephanie
"Just made my first Legacy Video. Thank you for this beautiful opportunity. I know my family will cherish it."
Deana
"Making a Legacy Video was so meaningful for me and my family. My three kids and I call our video our "Hug from Dad" when we view it and remember our great times with him. We are so grateful for this gift to treasure for years to come!"
Jenny
"A Legacy Video is for ANYONE. You create a meaningful video for your loved ones on whatever you'd like to talk about. It doesn't have to be doom & gloom. The one my husband & I made just tells the story of how we met & about us meeting each of the kids for the first time. Nothing earth-shattering, but they'll always have an account of us telling those stories firsthand."
Forrest
"I just watched the video. I had to prepare myself to watch it. I watched it with my wife and we both love it. I cried almost in the first second. It is perfect. I can not thank you enough for the job you did and the encouragement to do the video. I am so happy that I did it and I am already planning to make more videos. I am encouraged to do other legacy videos that are stories of my girls, and my wife, and our family adventures, and my wishes and encouragements for them. I am so thankful for Inheritance of Hope. "